Three Column Layout in Mac Mail
If you prefer the Outlook-ish 3 pane layout for mail, you can install this mail plugin to get the three column layout. I've never used a 3 column layout before, but some of my friends suggested I give it a shot.
This is what mail looks like after you install the plugin: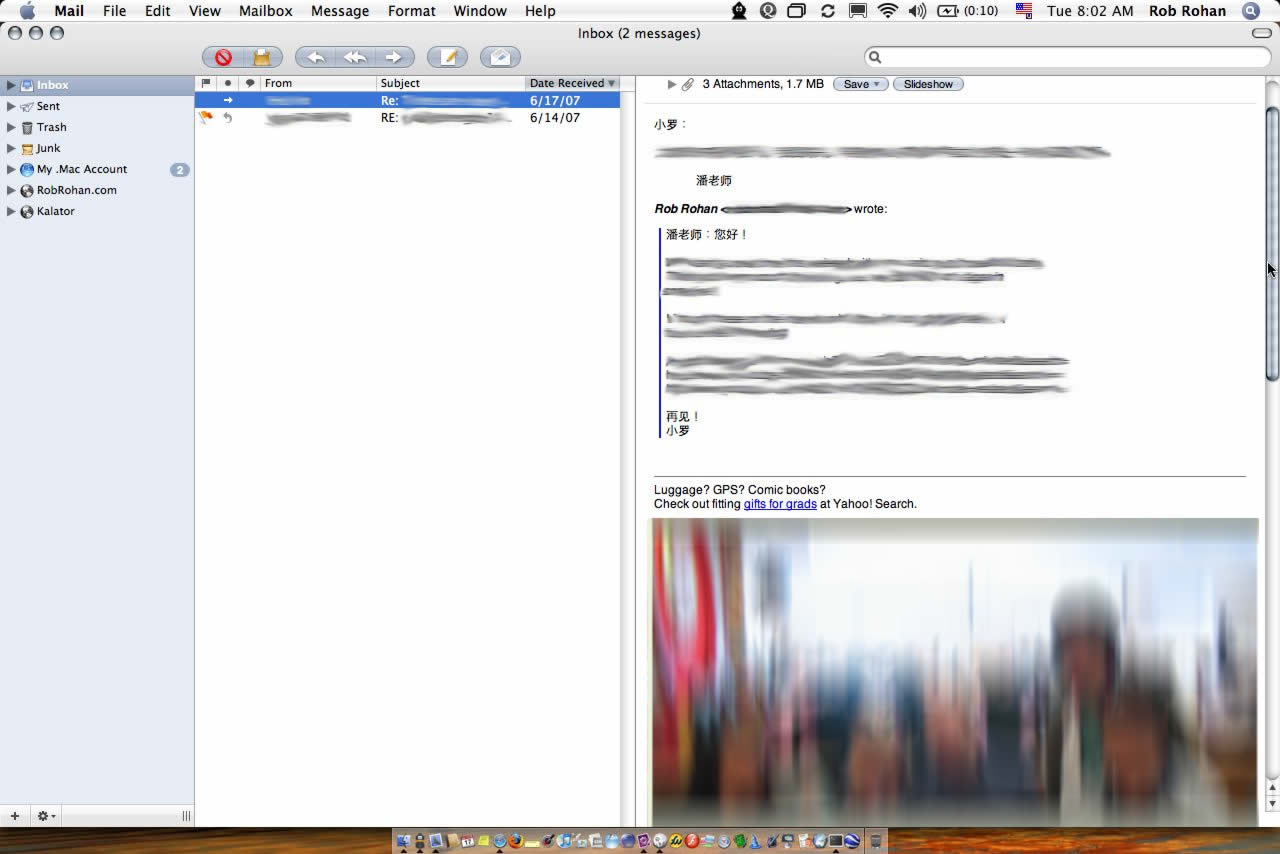 If you have a smaller screen, the layout might not work for you. On my 15" PowerBook, however, it works fine.